Here, we imagine what's on our icons' wishlists this year. 
Mary's staple outfit was hardly practical—short-shorts, tights and platforms, a fruity headddress and three layered T-shirts—but it was still good for shelving books and doing cartwheels.
This sequin bow tops combines two of Mary's favorite things—um, sequins and bows.
This faux-fur coat could go from the library to the club. 
Fake reading glasses to look smarter. 
But earrings that reveal the true self. 
Mary could maybe use this, but if not, then she'd at least use the Dewey Decimal system to file it somewhere. 
For all of Mary's distinguished guests. 
On the twelfth Day of Dresses, the Drummers Dress is the perfect party dress: cascading chiffon in blush or grey, topped with stripes of sparkling sequins.  




See and shop all 12 Days of Dresses styles

here

.  
We're going to take a wild guess and say Bill Murray, LiLo and Obama were not all hanging out at the same party...so this guy Evertt Hiller has some serious Photoshopping skills.  Every year he hosts My Holiday Party and slips some famous faces in the photos before sending them out to friends.  
Melbourne-based designers Tin & Ed launch 'United Eye' at Somedays Store and Gallery in Sydney on Wednesday December 1. The show features a heap of risographic prints and a selection of works recently exhibited as part of Melbourne's International Arts Festival. RSVP to media@somedays.com.au if you can make it between 6pm and 8pm. - Nadia

Peninsula Holding Co. are a group of surfers that got together to build some boards and shred some waves all in my backyard of Daytona Beach, FL. They also happen to make these real sick shirts that I am crazy obsessed with. Surf Goons are go! X - Jen

Awesome Chicago based vintage retailer, Melanie Lyke, recently launched her online shop for Rockett Mansion Vintage. The site's clean and forward layout allows easy access to the surgically selected and refurbished modern-styled vintage goods. Check out her blog to get a bit of insight into the Maison Margiella-Another Magazine-Bianca Jagger loving brain of hers and pick up something you're sure to need for your next holiday shin-dig. -Justin
Juliette Hogan's cotton-candy-tinged Australian summer collection is classic, mannerly and well-behaved—for the girl who'd rather tea-party than rave. 
The gifts Urban Outfitters employees want to give and get this holiday season.
Who: Casey Zhang, Marketing Coordinator
"Breakfast is my favorite meal of the day but sometimes pancakes and French toast just aren't enough."
"She has had the standard blue Snuggie for a few years now and it's about time for an upgrade."
Taryn Simon has a reputation for capturing the strange and secret sides of America. First exhibited at The Whitney in 2006, Simon's images of a braille

Playboy

edition, a Scientology screening room, plastic surgery in action and the US Customs and Border Protection contraband room at JFK (amongst others) have made it to Melbourne's CCP Gallery. (Pictured is a cryopreservation unit that contains the bodies of Rhea and Elaine Ettinger, mother and wife of cryonics pioneer Robert Ettinger, who is still alive.) Runs until December 12. - Nadia


With every new jewelry collection from New Zealand's Stolen Girlfriends Club there is always this great excitement because they are constantly making these amazing pieces you've just never seen before and happily there is another release underway that you'll be fighting to get your hands (and neck and wrists) around. X - Jen
Robyn's new video for "Dancehall Queen," co-directed by Diplo. Does the dude ever sleep? Guess not. 
On the eleventh Day of Dresses, the Pipers Dress's layered skirt and fitted bust are dappled with sheer chiffon polka dots.
Showing this weekend only, SIFF (Seattle International Film Festival) presents The Dark Side of Oz,  a fantastic pairing of The Wizard of Oz (1939) and Pink Floyd's 1973 album Dark Side of the Moon. These two iconic titles have more in common musically and lyrically than one might imagine.-Krista
Art Crimes.
On the tenth Day of Dresses, the Lords Leaping Dress is skintight and drenched in shine (the perfect outfit for a NYE kiss).  
Micah Cohen in a F/W 2010 design.

29-year-old Micah Cohen likes to joke that the early success of his fairly new line is the result of "beating small children" and borrowing fur from "three-month old puppies," but in reality the L.A. based designer is just a hard worker devoted to one thing: making great, updated classics.



Micah prefers to work with faux fur and pleather options for his 
Shades of Grey
collection so no puppies are harmed in his design process, which includes literally writing out a plan for each design before he even touches a scrap of fabric. While he never designs with a theme in mind, his fall line is piles of richly colored plaids, utility jackets, chambray shirts and cargo pants totally fit for a mountain man (even if said mountain man lives downtown and hates the thought of eating beans from a can).
"Thanksgiving, after all, is a word of action."-W.J. Cameron 




Upload your photographs to the UO Flickr pool.
Adam Sikorski is a Denver-based T-shirt designer who has offered his products in local stores since 2006.  He prides himself on hand printing every shirt, thus no two are exactly identical and his recent Coloradical collection shows his flare for Colorado pride. -Kyle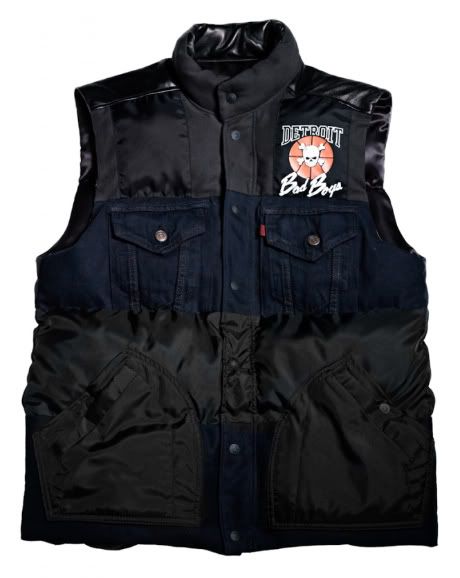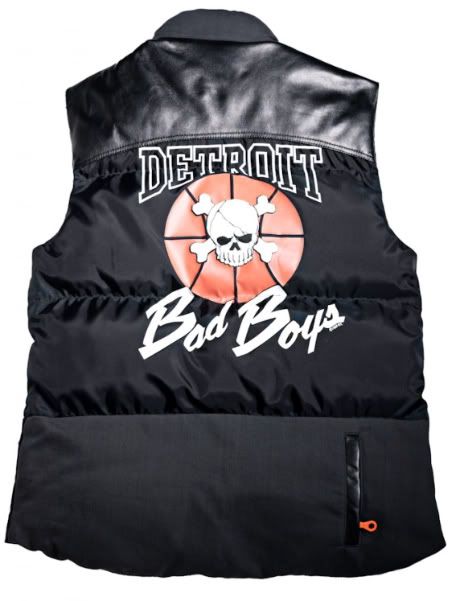 After working with the The Work guys with last weeks pos
t, I found out that they had recently worked with one of my favorite local shops:
REVIVE
, a one of a kind custom urban boutique! If you want to find great custom flat bills, collectible SBs, or some sick customized vest and jackets, then Revive is the place to go. I am extremely picky about my flat bills and Revive won me over my first visit. 
Dr. Romanelli
and Revive have recently collaborated to launch the first of multiple projects paying tribute to the great american metropolis that is Detroit. Both Revive and Dr Romanelli aim to show the world that despite what the media might suggest: Detroit is and always will be a city alive!
Follow Revive on Facebook and see what the guys put out next. -Aren